Below are some of the non-sciency things I like to do.
1) Travel / Digital Photography
Check out Ilaria and J's photo page to see where I've been traveling lately; most trips are with my gal Ilaria Mogno.
2) Think about stuff
I spend a lot of time daydreaming about stuff. I keep an unorganized set of my half-baked ideas on J's blog
3) Music
In graduate school, I was in a band that played funk and latin tunes. As an undergraduate, I was initially a music major and played trumpet and string bass throughout college. I hope to start playing again some day.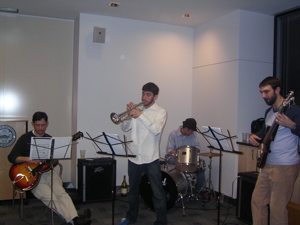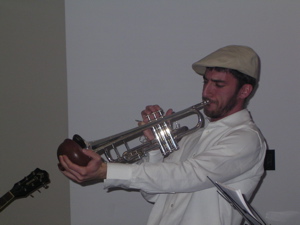 4) Add knowledge to the web
For years, I've used information on the internet to learn how to do stuff (from science techniques to home-repair). Recently, I created this site, IzziD, where I'm writing articles to help other folks learn how to do stuff. I currently write articles on molecular biology, traveling, computer programming, and other assorted subjects.
Family promotion
My sister is a freelance graphic designer. Check out her website for samples of her work if you're in need of a good designer. She designs ads, brochures, annual reports, newsletters, and business cards -- but not websites. Her previous clients include Disney, GolfWeek, and PLAYGROUND Magazine.